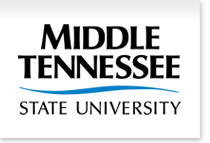 BACHELOR'S PROGRAM
Middle Tennessee State University began admitting students into this program in Fall 2003. The MTSU Construction Management Degree, with an emphasis on electrical construction, is designed to teach electrical theory and practice, electronics, construction laws, codes and materials, and other topics relevant to construction management. The degree requires 120 credit hours to graduate. Thirty-three semester hours must be completed through MTSU. Work experience and apprenticeship training will be evaluated and considered toward 20 upper-division credits required by MTSU. This particular program is designed for individuals who have already completed some college coursework. Students should have completed 50 transferable semester hours from an accredited institution. Included in those hours should be two transferable, college-level English courses and; one transferable, college-level math course.
Courses for the MTSU program are designed to meet the needs of distance learners. Both videotapes and online methods will be used to teach the courses. The program may also require that the individual spend one week per year at the MTSU campus during the summer in conjunction with the National Training Institute for some courses. This week will be a time of presentations, hands-on projects, and some examinations.
For more information on the Middle Tennessee State University Bachelor's Degree Program, you can contact Dr. Kelly Strong, Construction Programs Director at Kelly.Strong@mtsu.edu. To be placed on the mailing list for updates on these programs and any future opportunities or if you have additional questions, you may call Steve Anderson at the NJATC's International Training Center at (865) 380-9044 x 12.